We will out-protect, out-think and out-work our competition to provide you
with the best insurance and risk management program at the lowest possible cost.
Once we place your General Liability insurance, including your Products Liability Insurance, we can expand with you as your company grows and provide your Auto, Excess Liability, Directors & Officers Liability, Workers´ Compensation, Products Recall, Property, and Life Insurance coverages.
Our current clients pay premiums for their General Liability insurance ranging from $3,500 to more than $1 million. There is no account that is too small or too large for our expertise. We provide professional advice and risk management services for all of our clients.
Our exclusive Insurance Coverage Audit will reveal dangerous and little-known exclusions and coverage loopholes in your current program that can leave you exposed to uncovered lawsuits and property losses. The end result is peace of mind in knowing that you are not likely to be blindsided by a business-ending loss.
We provide Contract Review and guidance so that you don't assume unreasonable liabilities and are in compliance with insurance requirements found in your contracts with landlords, equipment lessors, trade associations, customers, suppliers, etc.
Flexibility to Meet Your Affordability and Coverage Needs:
Occurrence And Claims Made Coverage Forms Available
Stand Alone Product Insurance Or As Part Of A Full General Liability Policy
Limits Up To $25,000,000
Availability In All 50 States
Deductible And Retention Options
Worldwide Liability Coverage
Premium Financing Available (Typically 25% down payment followed by 9 monthly installments)
Design Defect Errors & Omissions
Discontinued Product Liability
Vendors As Additional Insureds
Offering the Best Terms Available for the Lowest Premiums and Coverage Flexibility
We insure all businesses in all 50 states for the following situations
Start-up operations
High-risk products
New products
Existing insurance agent does not have necessary expertise
Past claim problems
Outgrown current insurance agent
Unusual products
Is Product Liability Coverage Right for Your Company?
Product liability Insurance is a policy that protects product manufacturers, distributors, importers and product retailers from financial loss due to bodily injury or property damage as a result of a product manufacturing defect or claim. Product liability coverage may be obtained as either part of an existing General Liability policy or on a stand-alone basis.
Many businesses purchase this type of coverage to provide a funding source for legal defense expenses and payment of settlement or adverse jury-verdict costs. Another reason to purchase this type of policy is to satisfy the contractual requirements of a downstream purchaser, such as a retailer.
For more information or to get expert advice, email us or call Paul L. Owens, our product liability insurance specialist at 800-622-7370 to make sure you get complete protection from the risks associated to your specific type of business.
"After shopping insurance and getting lukewarm responses, it was a pleasure to talk to
Sadler Insurance and get an honest assessment of what could be done. Their knowledge of
the industry was impressive. In the end we saved 50% over previous agents and quotes." – Bill Jacoby Euro-Baby, PA
---
What is Product Liability Insurance?
Product Liability Insurance is commercial insurance that protects manufacturers, distributors, importers, retailers, etc. when the sale of a defective or faulty product results in bodily injury or property damage to a consumer or other member of the public. The policy can be purchased as part of a General Liability policy or on a stand-alone basis. Product Liability policies provide a funding source for legal defense expenses and payment of a settlement or adverse jury verdicts. They also serve to satisfy any contractual requirements of a downstream purchaser, such as a retailer.
What Does Product Liability Insurance Cover?
Product Liability Insurance covers certain lawsuits alleging bodily injury or property damage caused by a defective or faulty product. Bodily injury can result in medical bills, lost wages, loss of love and affection to family members, pain and suffering, disability, and death. Property damage is physical damage to property or loss of use of property.
Examples of common defective product situations in the media resulting in product liability lawsuits include food poisoning, automobile defects resulting in accidents, chemicals resulting in medical problems, children's products resulting in choking hazards, etc. Coverage is provided up to the policy limit in the event of settlement or an adverse jury verdict. In addition, legal defense is provided, which, in many situations, is the most expensive part of the lawsuit.
What is a Product Defect?
Product defects generally fall under three categories:
The manufacturer makes an error during the manufacturing process and does not follow the design specifications. The error results in a missing part or in non-compliance of performance standards.
The instructions provided with the product are faulty, resulting in the product not being used correctly or in an unsafe manner.
The product has a design defect that results in an unforeseen consequence resulting in injury.
For more detailed information, see Legal Theories of Recovery for Product Liability Lawsuits.
Can You Be Sued for Product Liability?
A defective product that causes injury can result in a product liability lawsuit against any entity that moves the product through the commerce stream. Manufacturers, distributors (including wholesalers and retailers), and importers are targets. Until 1963, proof of negligence against a manufacturer or distributor was required for a successful lawsuit. The elements necessary  for proof were that:
The product was defective,
The defect caused the injury, and
The manufacturer or distributor did not exercise due care.
However, after 1963, the burden of proof shifted from the consumer to the manufacturer and seller. Now, an injured consumer must only prove the first two elements, which bypasses the third (the hardest element to prove). The new standard is known as the strict liability doctrine. In addition, the courts now extend protection beyond the actual purchaser to remote customers, employees, users or consumers, passengers, and even innocent bystanders.
Here are a few lawsuit examples:
For more detailed information, see Legal Theories of Recovery for Product Liability Lawsuits.
What Product Liability Limit Do I Need?
Today's General Liability policy forms automatically include Product Liability coverage.
The limit of coverage for any single covered claim is represented by the "each-occurrence" limit. The limit of coverage for multiple claims during a policy year is expressed by the products-completed operations aggregate limit.
The basic industry standard for this policy is a $1 million each-occurrence limit and a $2 million products-completed operation aggregate limit.
Higher limits can be purchased in increments of $1 million through either an Excess Liability policy or a Commercial Umbrella policy.
It is difficult to determine the exact limit of coverage needed since it is almost impossible to determine the maximum amount of potential damages. Many manufacturers or distributors select a limit to meet a contractual requirement.
Start-ups with little capital at stake typically choose an each-occurrence limit of $1 million, whereas more established companies with significant assets at stake opt to pay more for higher limits. Of course, the risk profile of the product needs to be considered when selecting a limit.
How Much Does Product Liability Cost?
Policy costs vary depending upon the product's risk profile and annual sales revenues. Product categories have classification codes. The rates per $1000 of sales vary according to underwriting data collected on each class of product and the individual loss history of the applicant. Businesses that sell low-risk products can normally find coverage in the standard market. Businesses that sell high-risk products must often resort to coverage in the nonstandard or excess and surplus lines market. Rates, minimum premiums and coverage terms are typically superior in the standard market.
Start-up businesses selling higher-risk products may find that coverage is difficult to obtain or expensive. However, there are a number of insurance brokers and carriers specializing in this niche. Minimum premiums for General Liability or stand-alone Products Liability can range from $3000 to $25,000, depending on the risk profile of the products.
For more detailed information, see Sample Product Liability Quotes.
What is the difference between Product Liability vs. General Liability?
Most businesses will want to purchase a General Liability policy, which automatically includes Product Liability as a component of coverage. A stand-alone Product Liability policy only covers lawsuits arising out of defective products and completed operations.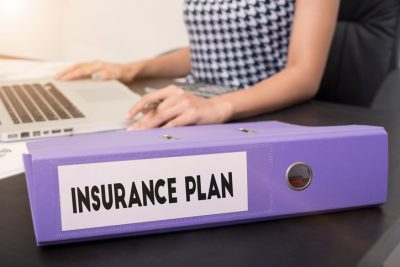 However, most manufacturers and distributors have additional exposures not limited to their products.
A General Liability policy provides the additional coverages of premises/operations (ex: covers premises slip and fall  injuries on owned or rented premises, trade-show injuries, and product demonstration injuries), personal/advertising injury (ex: slander, libel, and disparagement of a competitor's product), damage to premises of others (ex: negligent fire damages landlord's building), and premises medical payments ( ex: pays up to $5,000 for injuries on your premises as an appeasement for injured party not to hire an attorney).
In addition, the difference in cost between a stand-alone Products Liability policy and a General Liability policy is usually insignificant. Furthermore, most contracts with vendors will require a full General Liability policy.
For more information, see General Liability Insurance for Product Distributors.
What is the Difference between an Occurrence and Claims-made Policy?
One important consideration in coverage is the difference between an "occurrence" policy form and a "claims made" policy form. Low- risk product sellers can usually obtain the superior occurrence policy form. High-risk product sellers are often forced to purchase the inferior claims-made policy form. Occurrence policy form coverage applies as long as the policy was in force at the time of the covered injury. This means that coverage may exist for claims filed after the policy expires if the injury occurred while the policy or policies were in force.
Claims-made policy form coverage applies only if the policy was in force at the time of the covered injury and at the time the claim was filed. Setting up proper coverage under a claims-made policy form requires a professional insurance agent who is familiar with retroactive dates and optional extended reporting periods. Claims-made policy forms present problems if a temporary lapse in coverage occurs (must properly set retroactive date) or no insurance will be carried in the future (must purchase optional extended reporting period, also known as "tail coverage").
Protecting Your Vendors
Another consideration is the common contractual requirement of the Additional Insured-Vendors endorsement. Product manufacturers and distributors are often required by their vendors to provide evidence of the Additional Insured-Vendors endorsement. This endorsement provides the vendor with primary Products Liability coverage over and above their own policy. This gives vendors confidence that they can sell the product without fear of incurring a Product Liability claim under their own policy. The Additional Insured-Vendors endorsement includes several conditions that can, if violated, nullify coverage for vendors. Vendors should carefully review the terms of the endorsement.
For more information on Product Liability or to receive a quote, contact Paul Owens at (800) 622-7370.