Product Liability: the law and cost of insurance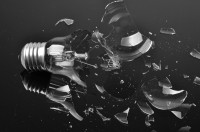 If a product fails and injures the consumer, they may have a claim against the manufacturer, distributor or importer. Sadler Product Liability Insurance specializes in placing product liability insurance at the most favorable terms.  Below is important information about product liability and the cost of your insurance.
What is product liability insurance?
Product Liability Insurance offers coverage that protects manufacturers, product suppliers, product distributors, importers and product retailers when claims are made for injuries and damage incurred in the use of their goods or products. Product liability insurance covers any liability of a manufacturer or others in the chain of commerce of a product where bodily injury or damage to some other property is caused by a product defect.
What types of risks do we insure?
Start-up Businesses
Dietary Supplements
Medical Equipment and Pharmaceuticals
Nanotech Products
Renewable Energy Products
Gas and Oil Products
Sports Equipment
Children's and Baby Products

Guns and Firearm Accessories
Chemical Products
Truck and Trailer Products
Scooter and Motorcycle Importers
Outdoor and Patio Furniture
Health and Fitness Equipment
Racing Products
Health and Beauty Products
How much does product liability insurance cost?
Rates are based on per $1000 of gross sales revenues and can vary greatly depending on the profile of the product that is sold.  For example, a lower risk item such as a hand or garden tool may have a rate of $1.00 to $2.00 per $1,000 of sales. A higher risk item such as a baby's crib may have a rate of $15.00 to $20.00 per $1,000 of sales.
Minimum premiums
Minimum premiums are amounts set by the insurance carriers below which the total premiums will not fall, regardless of the computation of the rate per $1,000 of sales.  Minimum premiums for lower risk products such as class one medical devices may start in the $3,000 range and minimum premiums for high-risk products such as imported children's bike helmets may start in the $25,000 range.
Who is responsible for product liability?
According to Black's Law Dictionary, Fifth Edition, product liability is the legal liability of manufacturers and sellers to compensate buyers, users, and even bystanders, for damages or injuries suffered because of defects in goods purchased. Although the ultimate responsibility for injury or damage in a products liability case most frequently rests with the manufacturer, liability may also be imposed upon a retailer, wholesaler, or middleman, bailor or lessor. Infrequently it falls upon a party wholly outside the manufacturing and distributing process, such as a certifier. This ultimate responsibility may be imposed by an action by the plaintiff against the manufacturer directly, by a claim for indemnification, asserted by way of a cross claim or third party claim by the retailer or wholesaler, or others who might be held liable for the injury caused by a defective product. Under modern principles of products liability and with the elimination of privity requirements in most instances, recovery is no longer limited to the purchaser of the product, or even to a user. However, it may extend to the non-user; such as a bystander who is injured or damaged by a defective product.
What is a defect?
There are three types of defect in product liability. You can visit Legal Theories of Recovery for Product Liability Lawsuits for more information on how these defects could results in a successful product liability claim against your company.
Manufacturing defect
Design defect
Instruction/warning defect
What makes product liability unique?
With Strict Liability the plaintiff only has to prove the product was defective and caused injury or harm and does not have to prove the manufacturer and those in the chain of commerce were negligent or careless. Proof can consist of manufacturing defect, design defect or instruction/warning defect.
State-to-state variability of product liability laws and interpretations of laws.  Simply put, product liability laws are unique to each state and subject to the interpretation of each state. State statutes or laws. such as Joint and Several Liability, Statute of Repose and Statute of Limitations can vary greatly from one state to the next.
All parties in a product's chain of distribution, including manufacturers, sellers, wholesalers, distributors and other middlemen in the manufacturing and selling process have a duty of reasonable care with respect to the product.
What is your next step?