Product Liability Insurance For E-commerce Online Retailers & Businesses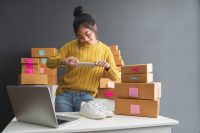 Sadler & Co. is dedicated to helping small and medium-sized online retailers and eCommerce businesses such as Amazon, Walmart, Target, Etsy, Shopify, eBay, Chewy, etc. Manufacturers and distributors can get the necessary insurance coverage and risk management resources efficiently and cost-effectively.
Online Retailer and eCommerce coverages available:
Products Pollution Legal Liability
Product Recall Withdrawal Expenses (1st party)
Why online retailers need product liability insurance
Online retailers – from Etsy stores to Amazon resellers to full e-commerce web sites – have a significant need for products liability insurance.  This is a specialty type of business insurance designed specifically to protect a business from financial liability when a product they manufactured, distributed, sold, imported, shipped, or inspected causes property damage or bodily injury to a consumer.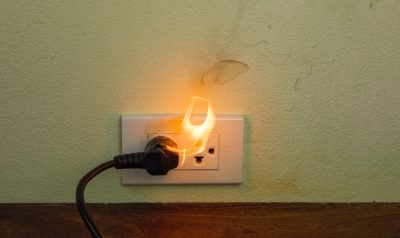 Some online store owners believe that they don't need products liability insurance, or even business insurance, in some cases. The truth is, if you are selling products online, your financial security is at risk and anyone who buys your products has the ability to sue you if a product you sold causes bodily injury or damage to their property.
One might think that with online shopping businesses, especially if you are drop shipping or simply selling crafty items on Etsy, would not need to invest in insurance. After all, if a product is defective, the manufacturer is liable, right?
The answer is not that simple. Consider this: a customer purchases a table online from a drop shipper. The material was defective, and soon after purchase, a joint breaks and the table collapses, resulting in either an injury or loss of something very valuable that was sitting on the table.  The consumer sues for damages – but who do they sue?
The manufacturer is at risk, certainly.  But every entity involved in the creation and distribution of that table from start to finish is at risk. The consumer would likely start by suing the company it purchased the table from – which would be the drop shipper.
Products liability insurance protects your online business from liability due to any failure of the product – whether it is failure to deliver promised results or failure to remain a product that does not cause harm or injury.
Most Common Questions from Businesses
What are the most important insurance coverages we need to carry?
First and foremost are the insurance coverages that help your business to succeed. General Liability with Products & Completed Operations is the most requested coverage in contracts, so this is the best place to start. Even if you start with the basic liability limits of $1M per occurrence with a $2M aggregate, you will now have a Certificate of Insurance showing proof of insurance coverage so you can begin applying to E-Commerce vendors such as Etsy, eBay, Amazon, Chewy, Shopify, Target, Walmart, etc. Proof of General Liability with Products Liability is often required in the application process. Not having this basic coverage, when applying for approved vendor status, often implies to the E-Commerce buyers that your business is not fully formed and may impede your chances of earning their business.
The next most important insurances for your business are the ones that keep your business from being destroyed or going out of business. For example, did you know 64% of all businesses that experience a Cyber-attack will go out of business?  Can you survive a property loss, supply interruption, or product recall? These can be tricky questions because you do not want to make your business insurance poor and, as a result, you may have to prioritize the insurance coverages that address the more immediate concerns.
What is Cyber Risk Insurance and is it important?
This insurance will cover your business for losses resulting from data breach, security failure, and related third-party liabilities. Cyber Risk insurance is one of the newest insurance products in the marketplace, but also one of the most
misunderstood. With the exponential advances in computer power and so many new products connecting and communicating over the internet, Cyber Risk Insurance is quickly becoming a business' most important insurance coverage. Businesses must be careful to understand Cyber Risk because, very often, they may have a Cyber Liability endorsement on their General Liability policy and think they are covered for Cyber-attacks on the business. Basic Cyber Liability endorsements on a General Liability may offer only 5 basic coverages; whereas, a comprehensive Cyber Risk policy will offer up to 27 coverages.
What is Product Liability Insurance and what does it cover?
Product liability insurance covers businesses such as manufacturers, distributors, importers, retailers, and all those in the supply chain being sued for bodily injury or property damage of products sold. While claims of negligence can be used in a Product Liability claim, the most common legal doctrine used in Product Liability lawsuits is Strict Liability. Strict Liability is assigned without regard to negligence or fault and puts the primary burden of proof on the suppliers of products. An injured party or plaintiff simply has to prove there was a manufacturing or design or instruction/warning defect existed and, therefore, the approximate cause of the injury suffered.
When reviewing contracts with our potential clients such as Amazon, Walmart, Target, Etsy, Shopify, Chewy, eBay, etc., do we need to provide proof of insurance for every insurance requested?
Based on our experience, if your contract is requesting General Liability, Product Liability, or Product Recall, these types of insurances are not negotiable. Other types of insurance such as Business Auto, Workers Compensation/Employers Liability, Professional Liability, Intellectual Property can often be negotiated out if there is little or no exposure for your client. For example, if you are simply supplying products and do not have an employee or salesperson frequently going on your client's property, your client will typically waive the Workers Compensation/Employers Liability and Business Auto insurance requirements. If you are not making a charge for or providing consulting or professional services, the client will usually waive this contract requirement, also.
Get quotes for Online Retailer and E-commerce Product Liability Insurance for manufacturers, distributors, and online businesses
If you're an online retailer or own an E-commerce business, you could be financially liable for bodily injury of a consumer or property damage from a product that you sold or facilitated online. Our best-in-industry coverage helps to minimize risk and help protect you from a broad-spectrum of potential E-commerce product liability pitfalls. Request a quote to get more information on how you can start protecting your online business today.