Beauty and Home-based Business Insurance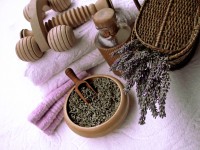 Product Liability Insurance for manufacturers and distributors of small Beauty and Home-based Businesses – Cosmetics, Shampoos, Oils, Soaps, Crafts, etc.
Best terms available for the lowest premiums and coverage flexibility. Sadler & Company, Inc. recognizes that home-based businesses represent one of the largest growing segments of the U.S. economy. We want to assist home-based businesses in achieving success.
General Liability Coverage Outline
$2,000,000 General Aggregate Limit
$2,000,000 Products-Completed Operations Aggregate Limit
$1,000,000 Personal and Advertising Injury Limit
$1,000,000 Per Occurrence Limit
$100,000 Fire Damage Limit
$5,000 Medical Payments
$1,000 Deductible
Optional Coverages Available
$1,000,000 to $5,000,000 Excess Liability
$10,000 to $30,000 Inland Marine (Property)
$1,000,000 Hired & Non-Owned Auto Liability
Up to $25,000 Product Withdrawal Reimbursement
Up to Policy Limits Foreign Liability Reimbursement
$100,000 to $1,000,000 Professional Liability
$1,000,000 Employee Benefits
The following are some of the products insured through this insurance program:
Animal Shampoo
Tee Shirts
Hand-made Crafts
Essential Oils
Body Lotions
Cosmetics
Soaps
Jewelry & Crafts
Candle Makers
Lip Balm
Hat Maker
Leather Hand Bags
Bath Salts
Hair Care Products
 Products that do not qualify for this type of insurance:
Ingestibles
Construction products

Frequently Asked Questions
1. What is the insurance carrier's rating?
The insurance carrier's rating is A+. The financial size is VIII ($1.25 to $1.5 billion)
2. Is your Beauty and Home-based business Insurance Program available in my state?Yes. The insurance carrier is admitted and licensed in all 50 states.
3. What makes your insurance program better than your competitors?
The rates and premiums are considered to be some of the best the industry has to offer. Also, the insurance carrier offers optional insurance coverages such as Excess Liability (Umbrella), Inland Marine, Hired & Non-Owned Auto Liability, Product Withdrawal Reimbursement, Foreign Liability Reimbursement, Professional Liability and Employee Benefits Liability.
4. What do we need to provide to get a quote?
Complete our easy online application.
Attach your product labels with list of ingredients.
If you currently have coverage, include a current year-to-date and three prior year's loss history.
5. Will the insurance program cover dietary supplements?
No. This program is only going to cover topical products and will not cover ingestible products such as dietary supplements. This program will also not cover children's, sporting goods, fitness, chemical or construction products.
6. What are the minimum premiums?
Minimum premiums are typically $1,000 to $1,500 per year.
7. Can we name our clients as Additional Insured?
Yes, you can name your clients as Additional Insured for no additional cost.
Contact Paul Owens at 800-622-7370 for affordable Product Liability Insurance that allows you to access markets with your products that would otherwise be off limits.