Product Recall Insurance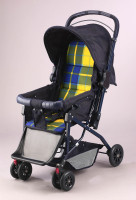 A Product Recall is the act of removing a batch or production run of products from the marketplace.  The trigger to activate Product Recall Insurance is when the products in question pose an imminent threat of bodily injury or property damage. Sadler Product Liability Insurance specializes in helping businesses with unique and high hazard products secure Product Liability Insurance and Product Recall Insurance from the top national "A" rated carriers in the country.  We are licensed to do business in all 50 states. The tougher the risk the more we like it.
The two parts of Product Recall Coverage
What is covered under Part One (Direct Expense or First-Party Expense)
Notification of customers
Shipping costs
Warehouse and storage expense
Cost to dispose of products
Cost of extra personnel required to conduct the recall
What is covered Under Part Two (Third-Party Expense)
Recall expenses of the third party for the recall of any product that uses your product, including the cost to repair or replace the product
Business Interruption (lost income and expenses) of third parties using your product
Cost to repair and rehabilitate third party's reputation
Additional cost to purchase substitute products to replace your products
When should you consider purchasing both first party and third party Product Recall Coverage?
When there is a third party between your company and the end user of the product because the third party can claim loss of income or reputation due to the recall.
When your company manufactures a component or finished product that is sold under a third party's name.
The only time you will not need Thirty Party Coverage is when you sell products under your own label or a third party is not involved.
Optional additional endorsements available
Impaired Property Endorsement – This coverage endorsement responds if a third party's product cannot be used or is less useful because it uses your component or ingredient and can be restored by replacement, repair, adjustment or removal of your component or ingredient. It is important to remember the trigger for product recall coverage is imminent danger of your product or component causing bodily injury or property damage. However, the trigger for Impaired Property is your ingredient or component has potentially made another product less useful.
Cost To Refund, Repair or Replace Endorsement – This coverage amends First Party Coverage to include the costs to refund, repair or replace your products.
Worldwide Coverage Territory – This endorsement expands coverage to all parts of the world, with the exception regions in which this policy may be prohibited by local laws, statutes or regulations.
Understanding the Product Recall trigger
Product Recall Insurance provides protection in the event any of your products pose an imminent threat of bodily injury or property damage.  It does not provide coverage for defective products that simply do not work and are not a threat to cause bodily injury or property damage.  In other words, the trigger for Product Recall Insurance is the same for Product Liability Insurance – bodily injury and property damage.  As long as the property damage or bodily injury trigger is met, recalls can be voluntary or involuntary.  A voluntary trigger would be your company recognizing that one or more of your products could cause bodily injury or property damage and you want to remove the product before it creates a potentially more serious product liability claim.  An involuntary claim is typically imposed by a government agency such as the CPSC or a third ­party such as a retailer or wholesale distributor who sells your products.
 Stand alone Product Recall vs. Recall Endorsement on a commercial General Liability Policy
More and more specialized General Liability Policies for products such as dietary supplements and cosmetics are providing the opportunity to add a Product Withdrawal Endorsement onto the policy.  These endorsements usually provide a small sub-­limit of coverage, usually $25,000 to $50,000. Coverage is limited to first party and typically covers basic expenses such as notifying customers, shipping, warehouse and storage, and costs of hiring extra personnel to conduct the recall. This coverage does not extend to third parties such as manufacturers using your components or for products you make but are sold under a third party's name.
Stand alone Product Recall Policies provide more options and flexibility to tailor the coverage to your specific needs. Liability limits can range from $250,000 to $5,000,000. Several deductible options are available and using higher deductibles can help lower annual premiums.  Third-party coverage to protect your clients along with Impaired Property, Cost To Refund, Repair or Replace, and Worldwide Coverage Endorsements can be added to your policy as coverage enhancements. Visit the Product Liability and Product Recall Resource Library for advice, a checklist and guidelines from the Consumer Product Safety Commission.
To speak with an expert about Product Recall Insurance contact Paul Owens.