Children's Product Liability Insurance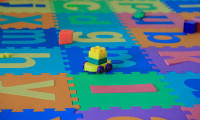 Finding Product Liability Insurance for children's products doesn't have to be hard! Sadler specializes in covering the hard to place products
Four Reasons why children's products are more difficult to insure
The statute of limitations to bring a lawsuit is much longer for children than adults. Typically, children have to their 18th birthday plus an additional two or three years to file a lawsuit.  On the other hand, an adult typically has two to three years after the date of injury or property damage to file a lawsuit.
Waiver / Release agreements that make the user of the product aware of the potential risks and require acceptance of such risks are not as effective with children.  Most states will not recognize a child's signature as legally binding and also, will not allow an adult or legal guardian to sign away the rights of the child.
Children will be children.  In other words, a higher degree of care is expected from businesses that distribute children's products in the U.S.
Children cannot be expected to have the same judgment as an adult and often may not use the product for its intended purpose.
Visit our blog on Understanding Children's Product Liability for more information.
 Why buying the cheapest policy can be bad for business
Generally speaking, claims-made insurance policies are less expensive and very tempting for start-up businesses to buy because of the perceived savings.  However, the problem is that most large retail chains will not accept claims-made insurance for children's products. For a claims-made policy to provide coverage, the occurrence (incident or accident) and the claim (notice of potential lawsuit) must take place while the policy is in force (or a renewal with a properly set retro date). However, with an occurrence-based policy, if the occurrence (incident or accident) happens while the policy is in force, the insurance policy will cover the claim, regardless of how much later the claim is filed after the policy expired.  Since the statute of limitations for children to bring product liability claims is so much longer than the statute of limitations for adults, the occurrence-based policy is going to provide more comprehensive protection to the insured distributor and the distributor's clients that sell the children's products. Visit Understanding Occurrence vs. Claims-Made for more information on those policies
Why you should seriously consider purchasing a Product Recall Policy
The number one cause of death for children in the United States is unintended injuries.  Children by nature are curious and adventurous and love exploring and pushing the limits. Everything around them can be a form of entertainment, but it can also turn into something dangerous very quickly.  Things as simple as plastic film covers used in packaging can quickly turn into a choking hazard when in the hands of a small child.
We recommend that everyone getting into the children's product industry should take a few moments and go to www.recalls.gov and review all of the children's products being currently recalled from the market.  The obvious noticeable difference when comparing children's product recalls to other adult recalls is how innocuous many of the children's products being recalled appear.
From a business and risk management point of view, it is much more likely that companies that manufacture, import and distribute children's products will face a product recall at some time in their existence.  According to a 2006 study at Washington State University, the average cost of a product recall was $540,000.  This figure is more than double the average cost of product litigation settlements of $217,000.
The reason most businesses purchase insurance it is for protection against catastrophic losses that would cripple or put them out of business.  If you are more likely to have a product recall than a product liability lawsuit and you cannot afford to pay $540,000 out of pocket, it only stands to reason that purchasing a Product Recall insurance policy may be in your best interests.
Complete one simple application and get up to 8 quotes from the top 18 Product Liability Insurance providers!