Business Auto and Garage Insurance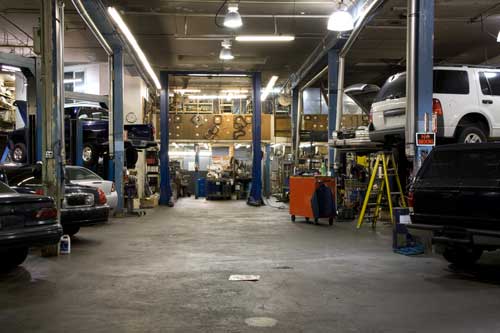 Manufacturers, distributors, and importers of products have diverse Business Auto Insurance needs depending on their operations and product lines. While General Liability is still imperative to carry, the standard Business Auto policy is suitable for most operations with vehicle fleets for salespeople and for the transportation of products. On the other hand, some manufacturers and distributors may sell specialty auto or motorcycle products which require a Garage policy.
Sadler Product Liability Insurance has the expertise and carrier representation to place the Business Auto and Garage policies for its clients that purchase General Liability insurance. We also have the risk management expertise to assist in the implementation of safety programs that can reduce the risk of accidents.
Coverage Highlights
Auto Liability $1,000,000 combined single limits for bodily injury and property damage for all owned, non-owned, and hired autos
Uninsured Motorists $1,000,000
Underinsured Motorists $1,000,000
Physical Damage (comprehensive and collision) Actual Cash Value (ACV)
Personal Injury Protection limits as required by state law
Calculating your limits
This can be difficult but here are some considerations that should be taken into account:
Business assets that are at stake in a lawsuit
Heavier vehicles (ex: trucks and tractors) have a greater severity potential to cause injury
Sporty vehicles (ex: performance cars) are more likely to be involved in high-speed accidents
Greater distances traveled correlate with the frequency of accidents
Contractual requirements
An Umbrella or Excess Liability policy can be purchased that will provide additional $1,000,000 increments of coverage.
Does risk management matter in negotiating lower prices and holding renewal increases in check?
Common sense risk management may be a prerequisite for obtaining affordable coverage under a Business Auto insurance policy. Sadler has the following risk management materials available for use by its clients:
Driver policy for employee-owned autos (non-owned autos) that are used for business activities
Driver policy for business-owned vehicles
MVR policy including disqualification criteria for unacceptable driving records
Advice on the proper coverage to purchase on rental vehicles
Business Auto Insurance vs. Personal Auto Insurance
Most businesses insure their auto exposure with a Business Auto policy. Some smaller businesses opt for a Personal Auto policy, which has hopefully been endorsed for business use, if necessary. The decision over which policy type is better will depend on the policy forms of each insurance carrier. As a general rule, you should always choose a Business Auto policy for the broader coverage protection even though a Business Auto policy may be more expensive than a Personal Auto policy for one, two or three car fleets.
Why a Business Auto Policy is better for a business
A Personal Auto policy does not provide Non Owned and Hired Auto Liability coverage. This is often an overlooked and undervalued coverage by business owners and could be one of the biggest coverage gaps a business has without knowing it. For example, say you are a small business with three employees and every day, like clockwork, one of your employees goes to pick up the mail. One day your employee is reading a text message from a friend while driving to pick up the mail and slams into Dr. Smith, the well-known heart surgeon, who earns a seven figure income.  Your employee is, of course, going to be sued for the full limits on her Personal Auto policy (typical limits may range from $25,000 to $250,000) and then the business is going to be sued, since your employee was running an errand on behalf of your business.
Higher liability limits are available for Business Auto policies, usually up to $1,000,000, whereas Personal Auto limits are commonly capped at $500,000.
You can schedule your Business Auto policy under your Business Umbrella policy to get higher limits of protection in increments of $1,000,000.
* Business Auto policies will coordinate better with the business' General Liability policy. For example, there are often grey areas regarding coverage when loading and unloading that will be better handled by a Business Auto policy.
Need a business auto or garage proposal?