Chemical Products Insurance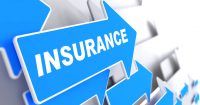 Broadest Coverage Available At Lowest Premiums For Chemical Manufacturers and Distributors
Complete Just One Simple Application And Get Quotes From The Leading Chemical And Environmental Insurance Carriers
Understanding The Unique Challenges of Insuring Importers, Distributors, And Manufacturers In All 50 States
Important Questions
What makes chemical or environmental insurance needs different from regular product liability insurance?First, unlike product liability insurance, there are no standard insurance forms for environmental or chemical insurance policies. As a result, it is difficult to understand what is and what is not covered by the policy. Also, policy forms and coverages can vary greatly from carrier to carrier.Second, product liability insurance policies come with an absolute pollution exclusion. Chemical and environmental insurance policies remove this absolute exclusion and add valuable coverages such as pollution legal liability, emergency response, erroneous delivery, etc.
If we are an importer and broker of chemical products and never touch or store the chemicals, do we really need chemical or environmental insurance?This is a personal decision. Many chemical brokers rely on transporters that specialize in moving chemicals and depend on them to be fully insured, in the event of a chemical spill. However, because product liability laws can vary greatly from state to state, it is possible to have 5% or less of the liability in a state and still be legally required pay the lion's share of the claim (Joint And Several Liability). If you only have a product liability policy, there could be serious gaps in coverage and you could find such a claim not covered by your insurance policy.
What Do Our Clients Say?
"Working with Sadler was great! My contact provided several options and price points. Explanations of coverage were clear and detailed."
Eli BishopKentfield Industries